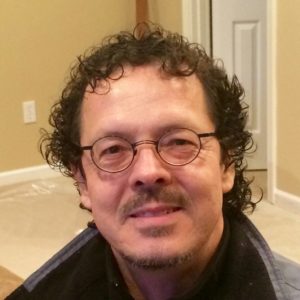 Hola, soy el Profesor Sergio Escobar. Welcome to my website. For any questions, contact me at sescobar@truman.edu.
COURSE INTRODUCTORY ORIENTATION: (Mandatory) May 29 at 12:30 at https://zoom.us/j/923359240 or at 7pm. at https://zoom.us/j/446307934
VIRTUAL OFFICE HOURS: By appointment MWF 12:30-1:30pm; 7:00-8:00pm at https://zoom.us/j/314131104
VIRTUAL MEETINGS: Fridays at 6:00pm at https://zoom.us/j/716874820
A message to students enrolled in online Summer Spanish 101:
For Virtual Meetings and Office Hour, we are going to use Zoom. To attend a meeting you need good headphones and a good microphone to avoid distortion, as well as being located in a close, calm environment. For Office Hours, you can use any device, a computer, a tablet, or a mobile. If you've never used Zoom before, I recommend that you explore these links:
Getting Started Video Tutorials: https://support.zoom.us/hc/en-us/categories/200101697-Getting-Started
Download: Getting Started with PC and Mac Guide.
System Requirements for PC, Mac, an Linux: https://support.zoom.us/hc/en-us/articles/201362023-System-Requirements-for-PC-Mac-and-Linux
Audio, Video, Sharing Screen, Recording: https://support.zoom.us/hc/en-us/categories/201137166-Audio-Video-Sharing
How do I Join a Meeting?: https://support.zoom.us/hc/en-us/articles/201362193-How-Do-I-Join-A-Meeting-
Mobile: https://support.zoom.us/hc/en-us/sections/200305413-Mobile
Contact Support: https://support.zoom.us/hc/en-us/articles/201362003-Zoom-Technical-Support